What Are Bonk.io Commands?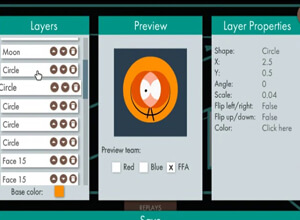 Bonk.io commands are scripts that can be used to ignore distractive messages from other players. Learn more about how to use Bonk.io commands and its custom game modes.
What Are Bonk.io Commands and Game Modes?
In the past few years, the demand for challenging games that can "never" get bored has increased. More and more people are looking for games that can keep them occupied. Bonk.io is one such gameplay.
By definition, Bonk.io represents an online physics game. To win Bonk.io, you must stay balanced and you should push your opponents off the map. If you fall off the perimeter of the map, you lose. This makes Bonk.io a survival game where you "push" to win.
Bonk.io unblocked makes the gameplay interesting for opponents by allowing them to create avatars and personal maps. If required, you can use the game level editor to invite friends. The game is absolutely free for everyone.
You may wonder why Bonk.io is famous. Well, there are many interesting and special things about this game. The use of "impressive" Bonk.io commands and the chat facility are two special things about Bonk.io.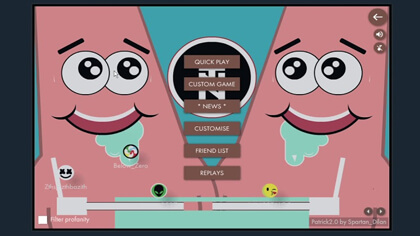 Playing The Game
If you want to unleash the game's real benefits and features, you must register for it. Creating and registering a Bonk.io account will help you access a range of features. This includes the game level editor, new skins, better avatars, and a level system. Additionally, you will have the ability to create a host game. The host game will be designed and launched by you. You can invite friends to play the "host game" with you.
To create the custom game, you should have a maximum number of rivals and a password. You will be allowed to create the password. At most, you can invite eight players to the game.
Bonk.io has three different gaming modes. You can choose from classic, volleyball and football bonk. Additionally, you will be allowed to set the style of gaming for the individual, football, and volleyball games.
If you have a Bonk.io account, all these features will be free.
Bonk.io Commands
Now, you might be curious to know what Bonk.io commands are.
Bonk.io commands are scripts that will help you play without any interruptions. Players can send messages to opponents and distract them. If you want to ignore these messages, you must type "/ignore <player>". Now, the message will be ignored. There are several Bonk.io commands. All these commands will ensure that your gameplay is smooth. Messages and attacks from other players will not reach you.
On the whole, Bonk.io is a strategic game that needs planning, learning, and focus to win!