How To Use Bonk.io Best Skins?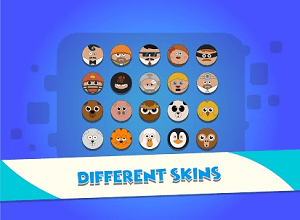 Bonk.io best skins will give you a personalized gaming experience. To customize the Bonk.io awesome skins, you should have a Bonk.io account. Create a Bonk.io account and start creating the best Bonk.io skin.
Using Bonk.io Skins and Playing The Game!
To begin with, let's understand what Bonk.io is all about.
By definition, Bonk.io is an online multiplayer game that revolves around physics. This is a fast-paced game. There is very little room for slowing down. When compared to other strategic action based shooting games, Bonk.io may seem simple. However, winning this game is not easy. There are so many aspects to Bonk.io. And, developers have tried their best to keep the game simple but challenging.
With this being said, if you are playing this dodging game for the first time, you may want Bonk.io best skin! The best Bonk.io skin will give you a personalized environment to play.
How to Make Use of The Skins?
Bonk.io best skins are not meant for everyone. You should be an account holder to create and use Bonk.io skins. The Bonk.io accounts can be created for free.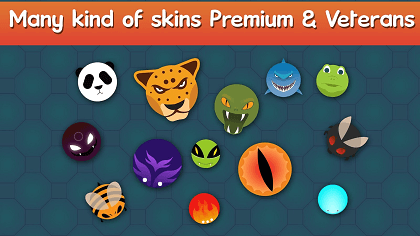 As you create a Bonk.io account, you will have access to an endless collection of skins. Six well-known Bonk.io skins would be the solar system, trump, minion, old guy, Pepsi, and apple. Of course, you can customize the skins and create a personalized one.
Playing Bonk.io Game
Once the best Bonk.io skin is setup, you should start playing. Here are few points you should remember about the game:
Bonk.io allows players to create many levels. User-generated levels are often discussed in the community forums. These levels are upgraded on a regular basis. So, stay in touch with the Bonk.io forums.
You can create individual maps and share them with players around the world.
At all times, you must stick to the standard keys of Bonk.io. That is, you can use the letter "X" to become heavy. And, you can use the arrow keys to move around.
Becoming heavy is a strategy used by many players. "Weight" will help you stay longer on the screen. After all, it takes lots of effort to push a heavy person down.
When an opponent smashes you keep holding the "X" key. Now, you will gain more power and will be able to resist the collision.
To bounce higher, you must press the down arrow when you are descending. Soon, you will be flying higher!
Creating Bonk.io Best Skins
Creating Bonk.io skins is an interesting process. Log into your Bonk.io account and choose the customize option. Here, you can create customized skins. You can choose layers, several shapes, and even change color!