Important Elements in Bonk.io Wiki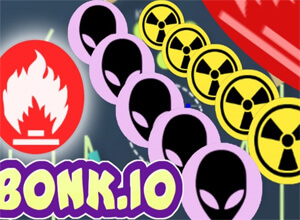 Bonk.io is an online multiplayer game that involves pushing opponents off the edge of the room or map. Important elements of Bonk.io wiki include new avatars, a level editor, and having loads of fun.
Important Elements in Bonk.io Wiki
Are you looking for a game that can keep you occupied for several hours?
Do you wish to battle against players from different parts of the world?
Are you looking for a game that goes beyond traditional shooting and action? If yes, Bonk.io is meant for you! As you go through the Bonk.io wiki, you will realize that the game has so much for ardent players.
So, what is Bonk.io all about? In simple terms, Bonk.io is a strategy game that focuses on the laws of physics. If you are a science freak, this is definitely a game for you.
What Does Bonk.io Wiki Say?
To begin with, Bonk.io gameplay is all about pushing opponents off the edge of a room or map. Just like every other game, the last person standing in the room wins. The battle can be between anyone. It could be your friends or a random person from a different part of the world. In fact, Bonk.io game 2019 team matches are also hosted regularly.
In order to win Bonk.io, you must learn to use your raw skill and position. "Position" plays an important role in the game. Players who master the art of positioning themselves in the right spot are more likely to win. Likewise, you must be prepared to dodge and push others.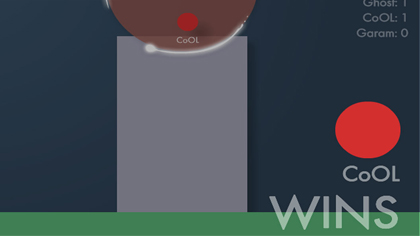 The Level Editor
According to the Bonk.io wiki, a key selling point of this game would be the "level editor".
By definition, the level editor allows players to create their own battles. The players can create and submit higher and more difficult levels. In fact, you can create your own game modes.
Once the new level is created, invite your friends to play. Remember, you can have at most eight players on a single level. To make the game difficult and challenging, think differently and be creative!
Bonk.io Avatars
Moving on, Bonk.io account holders can create their own avatars.
By definition, avatars are your in-game looks. Players can choose their own shade and shape. Customizing your role in the game is pretty simple. Bonk.io comes with a comprehensive "customize" option. Using this option, you can mix a good number of colors and images to build your own personalized and unique shape.
On the whole, Bonk.io is all about having fun. To win Bonk.io you must play like a pro, push like an expert, and have ultimate fun!