Bonk.io App for Mobile Phones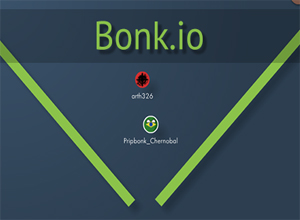 Bonk.io is a game of physics. It is all about how you can push enemies off the level. You need weight to push enemies down. Here are few tips on how to play the Bonk.io app.
Few Facts About Bonk.io App
You might be reading this article because you are curious to know more about the Bonk.io app.
In the past few years, the Bonk application became famous amongst the young and the old. When compared to traditional video games, the Bonk app is known for its addictive nature. This online multiplayer game is all about physics. It comes with challenges that can keep you occupied all day long.
Before you download the Bonk.io app, you must be aware of the gameplay and its features. Remember, you need to understand the game before winning it!
What Is Bonk.io App All About?
In simple terms, the Bonk.io app is an online multiplayer physics game. It can handle up to 8 individual players. The ultimate aim of every opponent is to push enemies off the level. The last player standing is announced as the "winner".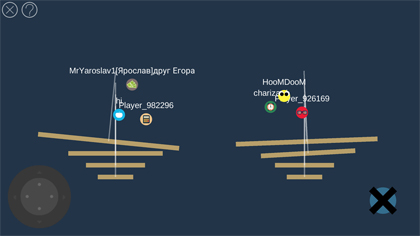 What makes the Bonk.io app special would be its simple by challenging nature. You can battle with anyone around the world. You can handpick friends and start pushing them down! Doesn't this sound like fun? Remember, your ultimate aim should be to stand and not be knocked down.
Never underestimate the power of the Bonk.io apk and app. This is not a simple game where you can push players immediately.
How Tough Is Bonk.io?
Bonk.io is a game of strategies. Your strategy should position you in the right spot, help you when there is an incoming collision, and based on your skills. Every player has raw skills. Use your skills to move forward in the game.
A secret: To save yourself from the incoming collision, you should dodge and smash enemies as hard as possible. Of course, more weight will make your punch stronger. And, Bonk.io allows players to increase their weight dramatically. Keep holding the "X" key to increase your weight.
How Do You Play?
Understanding Bonk.io is pretty simple. You must understand the arrow keys. And, you should be familiar with the "X" key. To move around, you must use the arrow keys. As mentioned previously, becoming heavy will help you bash enemies down. But, when you are heavy, you will have a tough time moving around. Heaviness makes players "less maneuverable".
In order to win a Bonk.io gameplay, you strategize and play based on your strategies! Also, use the bonk editor to create maps. In fact, you can create your own bonk gameplays too!