Bonk.io Gameplay and Mechanics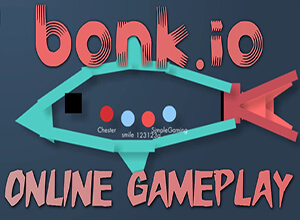 Bonk.io is an online physics game between eight people who are trapped in a room or map. Create your own Bonk.io gameplay and host it online. Battle online and have maximum fun in Bonk.io game.
A Quick Walk Through Bonk.io Gameplay
Bonk.io is a simple "Physics game". Yes, you read it right! Bonk.io is a strategic game where a maximum of eight players competes against one another. To begin with, you will see eight players trapped inside a room. The players will be moving around. The Bonk.io gameplay is quite simple. To win, you must push opponents off the edge of the room. The last man standing and moving in the room wins.
Battles in Bonk.io are serious affairs. You will come across competitions that are hosted by players from different parts of the world. This is an online match and you can battle with anyone. The rules remain the same at all levels. The last man or team standing in the room wins!
How To Win?
Though the Bonk.io gameplay sounds simple, it takes lots of strategies to win. You must plan the game wisely. Use all your raw skills. Above all, master the art of positioning yourself in the game. The best way to avoid falling off the perimeter of the room is by standing in the right spot. So, choose your positions wisely throughout the game. When there is an incoming collision, you must be prepared to dodge. At all times, aim at pushing opponents from the surface of the room or map. Dodging collision is quite similar to smashing all your opponents in the gameplay.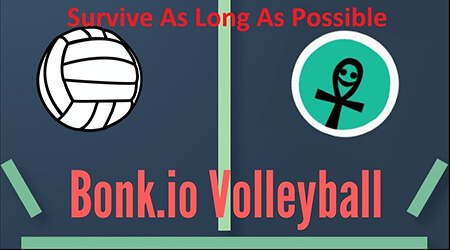 How To Play Bonk.io Game?
In order to play Bonk.io, you should learn to use certain keys.
First of all, you should use the arrow keys to move around. And, if you want to become heavier, you must press and hold the "X" key.
Weight plays an important role in the Bonk.io gameplay. As you become heavy, your punches will become stronger. Also, you will be much more difficult to push. However, weight can make you less maneuverable. This means your movements will become slower.
The Add-ons: Bonk.io Gameplay
What makes Bonk.io gameplay special would be the add-ons. The game comes with features that can make your gameplay extremely interesting. For example, you have an in-game level editor. With the help of the editor, you can design your own rooms and maps. Then, you can invite friends to play on these maps. Over the years, thousands of Bonk.io maps have been created. Communities invest lots of time and effort in creating maps for serious battles. The "Quick Play" feature makes map creation fast and easy.