How To Create Bonk.io Skins 2023?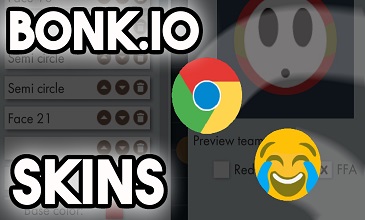 Bonk.io is a popular and new multiplayer physics game. This game can be played up to 8 players at a time. In this game, you need to push other players off the edge of the level. The last player who stands will win. The best part of this game is that you can add colors and fun to your game using Bonk.io skins. You can get new types of Bonk.io skins 2023 from the Bonk Leagues site.
As this is a multiplayer game, you can enjoy this game with any of the players around the world.
Bonk.io – A Fun-filled Game
Bonk.io is one of the great sensations of the network, one of those games that provide us with hours and hours of fun in front of the screen of our computer or mobile phone with a simple and addictive approach. Bonk.io is a game that is really hard to play. You should know the rules of physics well because your opponents will want to drop you out of the game.
One of the main hallmarks of Bonk.io is the ability to customize the appearance using Bonk.io skins. Something we are going to take to the extreme creating our skins. You can play the game using many different Bonk.io skins 2023. How the skin feature works depends on your imagination.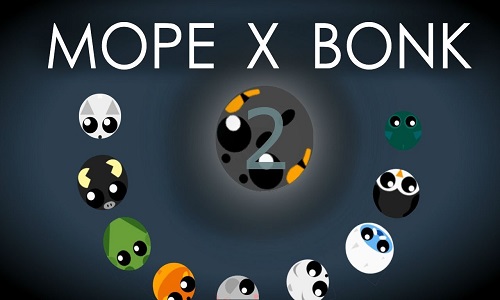 What Kinds Of Bonk.io Skins?
If you want to create or edit your Bonk.io skins, you should visit the Bonk skin editor web site. You can use plugins such as skin manager, skin editor, etc. in Bonk leagues site. To do this, you must first login with the Bonk.io account on the site, and then the site will transfer your skins to the database section and allow you to make changes.
At Bonk.io skins 2023, it should be realistic variations of the current animals, like different colors, wounds, or any other variation that allows people to recognize the animal. Bonk.io avatars are commonly known to players as Bonk.io skins.
We present a great free game Bonk.io. Get your ball to be the last one standing on the platform. Get as many Bonk.io skins as you want and enjoy this multiplayer online game in which you can make the opponents fall. You will have the possibility to increase your weight by pressing the X key.
Bonk.io Mods
Some of the main features of this Bonk.io mods are the possibility to access flag skins, create your skins, the team logo, zoom or zoom out of the game, see your current X / Y position, see your FPS, see your best score, connect with your friends on the same server.
Also, you can connect directly to a specific server list, know the IP of your friends to quickly connect with them, select a graphic mode that is compatible with our computer. Change the wallpaper of the game and a long list of options that will not allow you to take more advantage of Bonk.io on our computer than ever.
You can use the in-game levels editor to easily create your maps and then you can play on your designed map with your friends. There are hundreds of custom maps to choose from by the community. You can also upload your map so that other players can play on it.